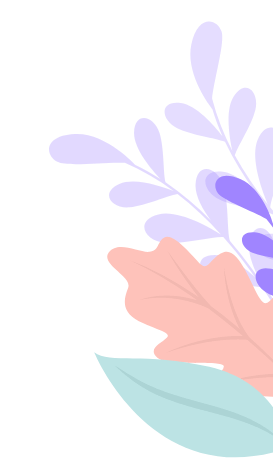 Empower. Transform. Thrive.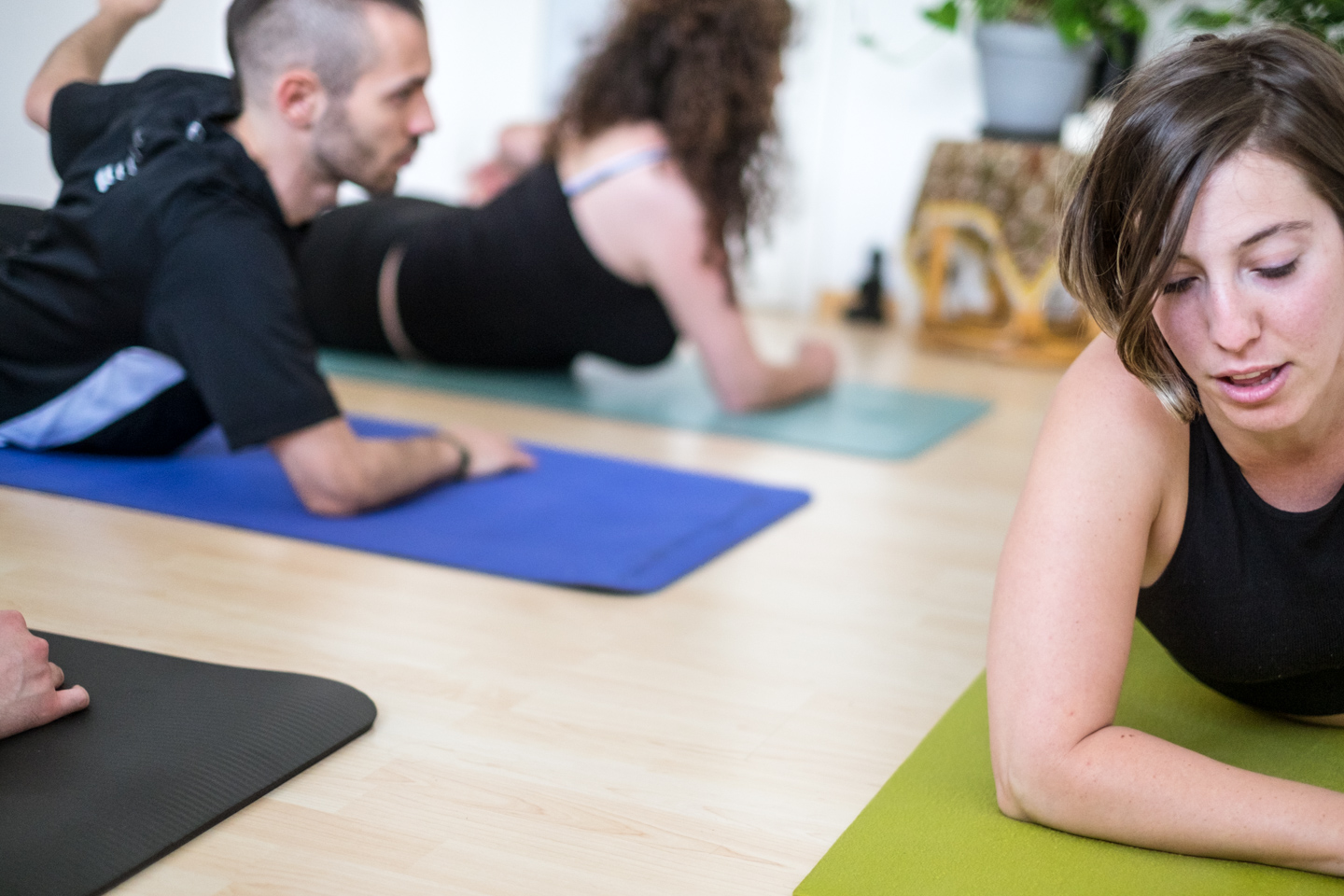 Corporate Yoga and Pilates
Welcome to Tal's Corporate Yoga and Pilates. I specialise in tailored sessions designed to enhance the well-being and productivity of your corporate and tech professionals. By integrating yoga and Pilates into your wellness programs, I create harmonious work environments that nurture physical and mental health. 
My sessions address the challenges of office settings, focusing on stress relief, mindfulness, and ergonomic practices. 
With my expertise, your employees will experience improved posture, core strength, flexibility, and mental clarity. Investing in their well-being leads to increased vitality, reduced absenteeism, and a positive corporate culture.
 Discover the transformative power of my programs tailored for the corporate and tech world.  
Contact me today to schedule a consultation and prioritise the health and happiness of your workforce.
benefits of Corporate yoga/pilates
Stress Reduction and Mental Well-being
provide employees with effective tools to manage stress, enhance mindfulness, and improve mental well-being. Through breathing exercises, meditation, and relaxation techniques, these practices help employees find calm and balance in demanding work environments.
Increased Energy and Productivity

boost energy levels, vitality, and physical stamina. Through dynamic movements, invigorating exercises, and increased blood circulation, employees experience heightened focus and productivity throughout the workday. These practices contribute to a healthier and more energetic workforce.
Improved Posture and Physical Well-being
Regular participation promotes improved posture, core strength, and overall physical well-being. These practices address the challenges of sedentary office work, focusing on posture correction, core strengthening exercises, and ergonomics. By promoting proper alignment and body awareness, they contribute to reducing the risk of work-related injuries.
Private Power Pilates Gym​
The Pilates Power Gym Is A Mini Reformer Designed To Provide A Comprehensive Pilates Workout In A Compact And Accessible Format. With Its Adjustable Resistance And Glideboard, It Allows For A Wide Range Of Exercises That Target Various Muscle Groups, Enhance Flexibility, And Improve Overall Body Control.
Private Pilates Mat work ​
Pilates Has 8 Fundamentals With Regular Drills That Require Repetitions. Pilates Was Conceived To Limber And Stretch Muscles And Strengthen The Center Of The Body Or "Core" – The Deep Abdominals And The Muscles Surrounding The Spine. To Improve Posture And Increase Movement Efficiency. After Pilates Class, Your Body Will Feel As Supple As A Cat.
Private prenatal/postnatal
Designed specifically for expectant and new mothers. As a mother of twins who has personally healed from a c-section and diastasis recti, these classes provide a safe space for physical and emotional well-being. During Prenatal Yoga, strengthen your body, relieve discomfort, and prepare for childbirth through gentle movements and breathwork. In Postnatal Pilates, regain core strength, correct posture, and heal through targeted exercises.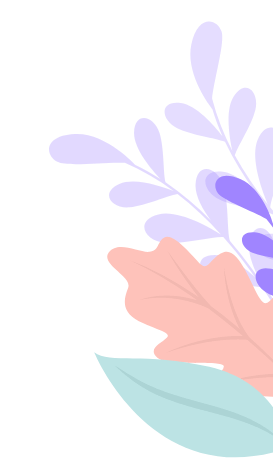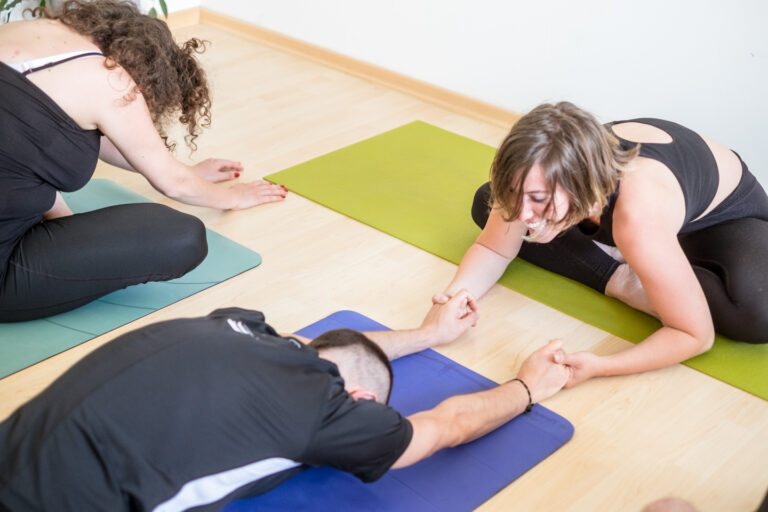 With over a decade of immersion in transformative Ashtanga yoga, I've cultivated a deep connection with body and mind. In Berlin, I expanded my knowledge through Hatha yoga and discovered the power of Pilates. Certified in Pilates under Josie McKenlay, I'm equipped to guide clients on their wellness journeys.
As a mother of twins, I understand the challenges faced by expectant and new mothers. Through my own healing journey, I offer valuable strategies for postnatal recovery. Embracing a holistic approach, I tailor sessions to individual needs, fostering personal growth and transformation.
Thomas Neil - Klarna
"Tal is a great human and teacher who through her patience and warmth can take a variety of students and challenge them to understand yoga's philosophy and benefits. She is able to push you but also focused on the meditative and introspective sides of the practice. Throughout the coronavirus period, our class was a wonderful accompaniment to the stress and difficulty of the outside world."​
Mudasser hussain - Klarna
"Tal has a deep understanding of human anatomy which gives her an extra advantage to help us practitioners understand how a certain pose would affect us. I have hypermobility in my elbows, and I was doing a lot of the yoga poses wrong. Tal helped me engage my muscles and keep my joints safe. You would be equally happy whether you are a beginner or an experienced yogi. The atmosphere at her classes is cheerful and relaxed.Highly recommended."
Albert Nigmatzyanov Trade Republic
"After attending Tal's classes I feel that my spine is getting stronger, my posture getting straighter and my back pain is going away. The atmosphere in her classes is friendly and comfortable, calms me down after a rushy and stressful workday. After class, I feel that I refilled my batteries and I am getting healthier mentally. In conclusion, I would say that I totally recommend Tal's Yoga classes, she is a professional."
Yoga and Pilates are two movement streams that complete each other perfectly. Pilates adds strength and stability while Yoga practice is complementing with mobility and flexibility. Both are low impact practices and therefore can be a part of our daily routine.
Flow in motion along with breathing (Vinyasa). Every movement from asana to asana accompanied by inhalation or exhalation accordingly. During our practice, it is important to incorporate breathing awareness, as it relaxes the mind and body and allowing a prolonged Stamina.
Yoga is not just a once/twice a week practice. As part of my classes, I incorporate awareness to patterns and offer to divert attention from the daily pressures and the uncontrollable need to judge and compare ourselves to others, and to live a calm and concentrated lifestyle in the "here and now".
For any inquiries please email